Real Estate Technology Trends in 2023
Technological Development is Inevitable
"The Real Estate sector has always been known as the adversary of the digital era," - Rustam Kerimov, Innovation Director at VERO.
While all other niches were rapidly progressing towards a fully digital and automated world, the implementation of technology within the property sector was not common; tenants and buyers preferred to make in-person visits, and that was usually the only option. Nonetheless, the advancement and implementation of tech into our daily lives is inevitable, which was further boosted by the COVID-19 pandemic, eliminating the possibility or need to be physically present. This sudden change brought about the need to adapt, creating new opportunities to implement technology into the property sector. It is predicted that the use of technology will drive the value of assets, and developers will search for new ways to use technology to drive positive financial outcomes.
Benefits of Technology in Real Estate
Proptech, or property tech, is a new trend, and more developers and architects' resort to big data and technology as a means to find out more about potential clients and present them with realistic imaging of both residential and commercial properties. As most people now prefer to work from home, businesses began to employ 4-day workweeks and fully remote options for their staff. This trend has had an impact on the property industry, creating opportunities for a fully digitalised and high-tech viewing experience for both commercial and residential properties.
Touchscreen application | Valley, Amsterdam.
Modern architectural visualization solutions create a hyper realistic digital viewing experience and make the property viewing process simple and convenient. In terms of user experience, implementation of virtual reality, augmented reality, as well as static and dynamic imaging creates a realistic experience for viewers in the comfort of their own home, or in a VR studio. This enables them to view multiple properties in all their glory, including 360-degree views of the property positioning, lifestyle images, and the option to add or remove furniture and be immersed in a home or business estate that feels as real as it would if it were an in-person visit. Meanwhile, it saves time for both agents and buyers - no need to drive to each property as viewings can be arranged 100% online. Moreover, using technology in the property market can decrease the time spent on paperwork, and streamline reporting, which allows for coverage of a larger market in a shorter span of time.
Data Analytics & Marketing
Not only does proptech greatly help to create quality visualization, but it can also be integrated with CRM to analyze property-related data and performance, for example, the time spent on viewing a property, and the number of views per user. This can help detect users that are more likely to purchase and helps to target them with marketing campaigns and tailored offers. It can also help find the type of properties in demand (types can be location, size, design, floor, furnishing, fittings, parking, proximity to center, etc). These features create a favorable environment for both sellers and buyers, as it presents a linear route to what they want to sell and purchase.
Top Real Estate Technology Trends
Accessibility, ease of use, first impression and instant integration are all important factors when employing real estate technology. The incorporation of proptech requires the presentation of a better solution to the current way of conducting both commercial and residential property searches, as well as the improved sales funnel process. Check out some of the trends that will have a significant impact on the property industry.
More businesses in the real estate sector are implementing CRM systems. This allows agents to quickly grasp information on what a particular lead is searching for, such as property size, location, price range, and other, store it and then use to drive marketing and sales. These processes allow for streamlined sales funnels, personalization, and marketing automation, thus optimizing workflows and boosting revenues. Moreover, when gathered over time, this data can provide insight into purchasing behavior, agents' individual performance, and more.
Buyers also rely on data when making decisions on property deals. Individuals use data to analyze property market trends and choose the best time to buy, this can include prices dynamic over time, seasonality, and estimates regarding a location's future risks and opportunities.
Data Analytics & Digital Marketing
We see the digital marketing process as one broad path that requires many tools, some of which are designed and created by us. The process begins with initial acquaintance through social media channels, news, and outdoor advertising. Visiting websites and trying out applications and interactive products forms a three-dimensional representation of the project, hence contributing to decision-making. Integration of all products with developers' sales systems helps track customer activity and take relevant actions in the sales process.
The application of virtual and augmented reality has been present in other industries for many years and has now made its way into real estate. It is now possible to project a complete view of a property using augmented reality, being able to show the projection on any surface and having it easily accessible on a smartphone. This makes digital viewings interactive and provides for a better user experience.
Virtual web tours, animation and motion imaging gives the user a full experience of being in or around a property with 2D & 3D imaging, blending static images and creating a virtual movement inside of a three-dimensional environment. The new implementation of 3D rendering is a positive addition to real estate technology and if done correctly, becomes as realistic as a physical visit to property, giving the user a complete viewing experience.
Web tours have become an increasingly popular real estate technology trend. This type of proptech consists of putting lots of 360-degree images together and connecting them by a smooth movement between one another. This is used for interior and exterior visualization, and gives people an exact image of the complex which they can potentially live in or its interior design. VERO presents advanced web tours that incorporate 360-degree frames but unlike others, create a walking tour, making it seem as if a user is walking through the property to better understand the space and all its corners. This method provides a smooth real-time experience which closely resembles the property as if the customer was walking right through it.
Benefits of AppDev For Real Estate
Real estate businesses now heavily rely on web-based applications to run their marketing and sales, not to mention that their marketing strategies are almost completely digitalised. Back in the day, the best way to market a product was through a website, that has now evolved into omni-channel efforts and includes social media, email campaigns, chat bots, mobile applications and more. To provide buyers with a personalized experience, all this has to be integrated into an interconnected system with smooth data flow between different assets, which can be achieved through expert application development.
Businesses now rely heavily on AppDev services, because it is not just website design that is a crucial attribute for a real estate business' success. Companies specializing in web development for real estate build web-based apartment finders and web interior design tools, which might involve new tech such as virtual or augmented reality, artificial intelligence and machine learning. All these tools must be easily accessible on both a desktop and mobile device, therefore, equipping all real estate websites with responsive design will ensure that all mobile users can access the website and its features on their device. This trend may even sway businesses to create their own mobile applications that support all the complex tools and features.
Importance of VR & AR in 2023
The demand for virtual and augmented reality is growing more than ever before. Previously only a few developers were able to provide a high-quality futuristic experience, but now, the demand for VR & AR in the real estate sector has grown, and is forcing solution providers to learn and adapt.
We do not implement traditional VR, defined as the immersion in a virtual environment through professional glasses in gameplay applications. This feature requires expensive equipment, technical support, installation, etc., all devices that are not always available to consumers. When about 80% of internet traffic goes through mobile devices, such decisions become irrelevant, leading us to focus on responsive products accessible through any web interface, enabling interactives to be more obtainable for a broader audience, including everyone in offline communication.
People expect a realistic viewing experience, as it is now a standard practice once customers have had a taste of the future of the property industry. Better services can be offered with the use of virtual reality, and all customers, property developers and investors want the best they can get
The employment of VR to enhance real estate technology is created with two camera points for each eye, which presents the user with a realistic feeling of presence. Although VR is a handy concept, it is relatively outdated as compared to a few years ago due to the COVID-19 pandemic and new customer behavior. AR (Augmented Reality) presents users with an interactive layout of a building, which is visualized through a smartphone/tablet camera on any surface using an AR web or mobile application. This can also be integrated in your CRM for better insights into viewing behavior and marketing.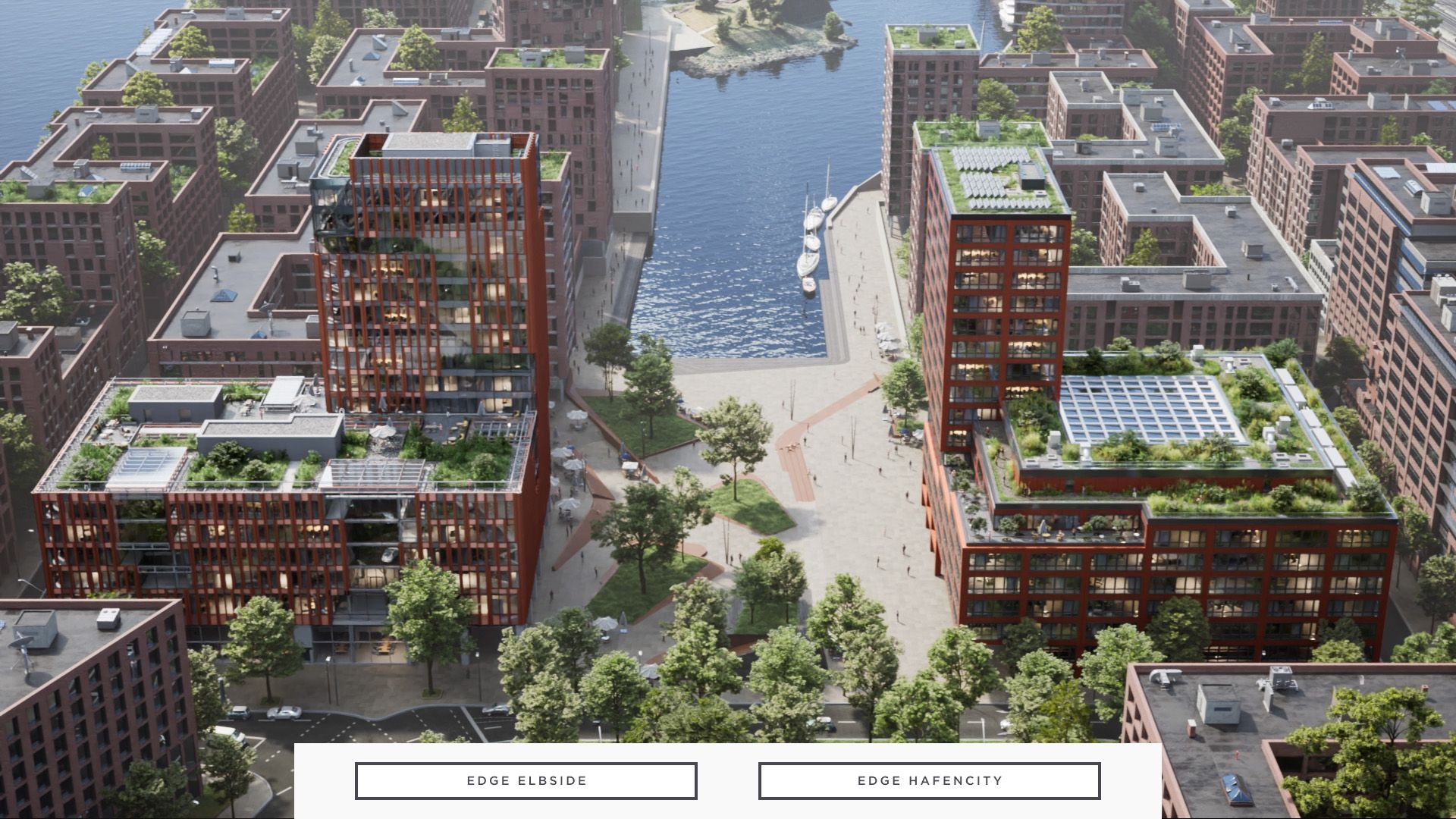 Quality Visualization and Why It's Worth It
Quality visualization is worth it because it evokes emotion and therefore steers the decision-maker. VERO has worked together with real-estate developers, architects and interior designers to provide powerful architectural visualizations, thus helping its partners gain a competitive advantage and stand out. Our customers rely on us for unrivaled aesthetics and quality, because this is what helps their potential customers experience the space and live it, even without being physically present. Virtual Visualization is the new way forward in real estate, and VERO can help you on this journey.
about the author
We'd love to hear from you!